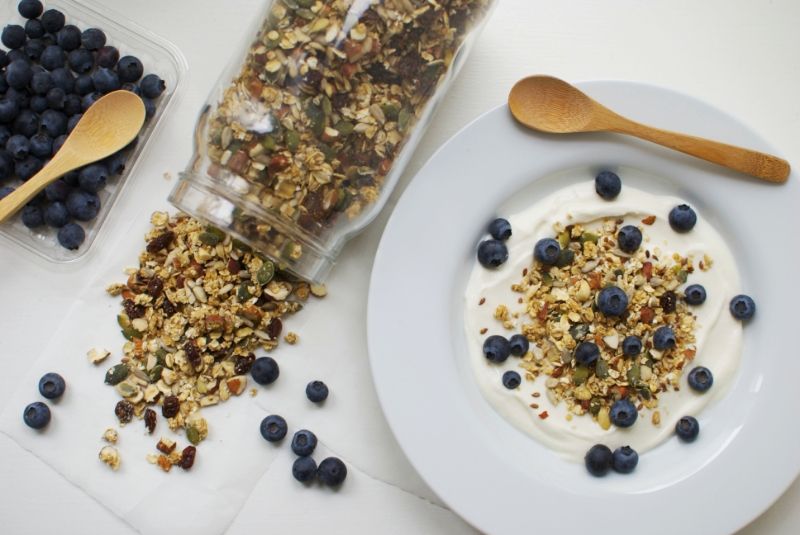 Ingredients:
½ cup hazelnuts (chopped)
2 small apples, juiced (or store bought apple juice, preferably without added sugar)
Directions:
Heat your oven to 100'c/212'f
Mix the oats, hazelnuts, almonds, pumpkinseeds and sunflower seeds in a big bowl
Add the apple juice slowly while mixing it all together, the mixture should be moist, but not wet.
Line a baking tray with baking paper and add the mixture evenly across the tray.
Put it in the oven for about 30-40 minutes, check and stir every 5-10 minutes. It is done when it has a light golden colour and the mixture is completely dry.
Let it cool and then add the raisins, chia seeds and flaxseeds and store in an airtight jar, it should keep up to a month this way.
Now enjoy! I like to add the muesli to my smoothie bowls, acai bowls, parfaits, skyr, yoghurt etc.