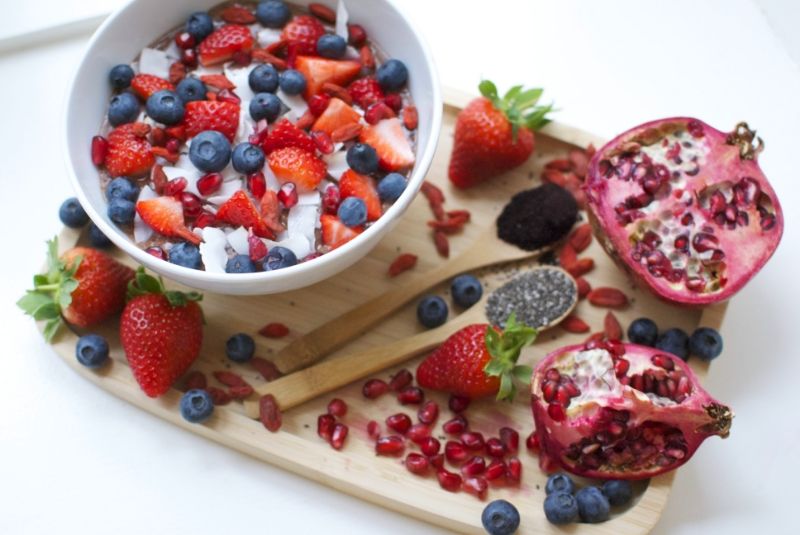 Hi lovelies! I wanted to share the recipe for the berry smoothie bowl I made for breakfast this morning with you - not only does it taste amazing (haha I feel stupid writing that since I'm the one who made it), but it is also loaded with antioxidants and other goodies. Antioxidants have so many health benefits, they are anti-inflammatory, boosts the immune system and are even believed to lower the risk of cancer as they block the activity of free radicals, which have the potential to cause damage to cells, including such damage that may lead to cancer.
Another benefit of antioxidants are their anti-aging effects, and I do not just talk about anti-aging as in wrinkles and such related to appearance, studies have shown that the consumption of antioxidants may help prevent or even reverse memory loss.
Antioxidants furthermore works as a natural protection for your skin as antioxidants can help to protect your skin from the damaging effects of the sun. Antioxidants can help protect your skin from the inside out by guarding your cells from damage, but this doesn't mean that they can replace sunscreen though ;)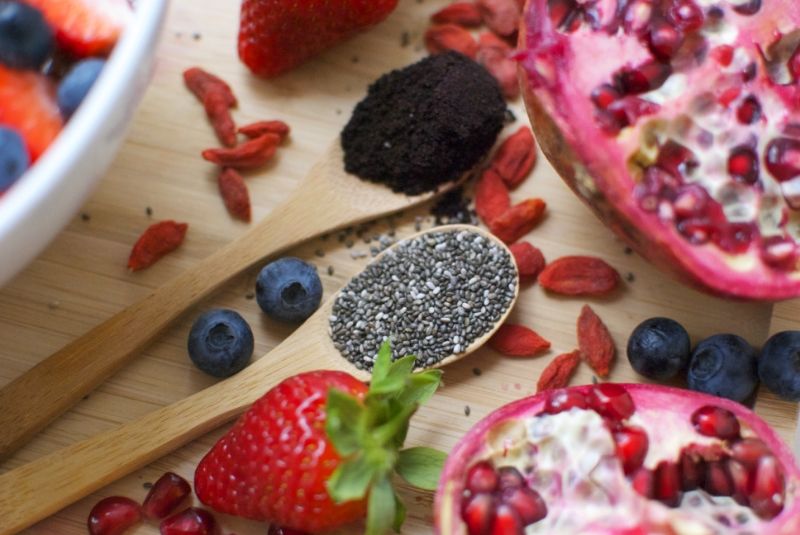 Ingredients:
Pure vanilla powder & stevia to taste - optional
Directions:
Just blend it all together and enjoy! You can either drink it like a regular smoothie or make a smoothie bowl like the one pictured, I topped it with raw shredded coconut, strawberries, pomegranate, goji berries, blueberries and chia seed.