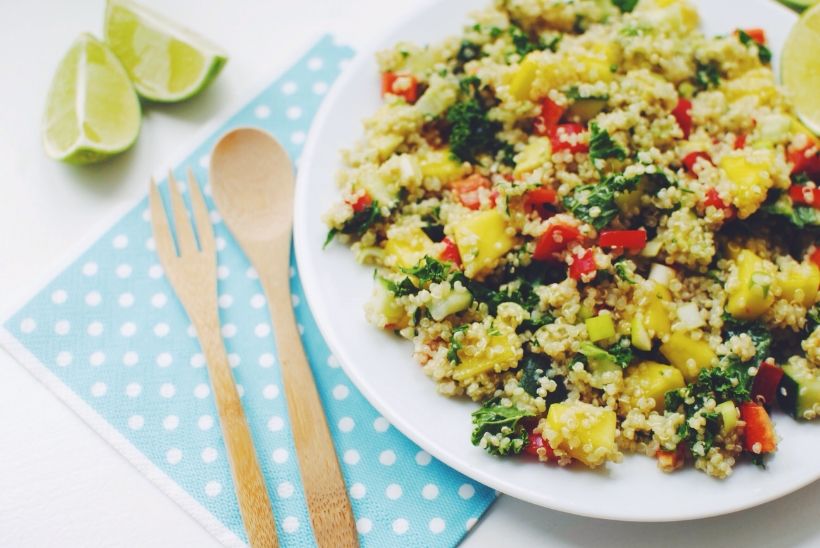 This quinoa salad is actually something I just quickly threw together for lunch the other day, it wasn't meant for the blog, but I love how it turned out so I had to share it! It is so simple and easy to make, but I think it taste absolutely amazing and you can pretty much use whatever kind of veggies and greens you have available. Another big plus is that it taste just as great cold as it does warm, so you can make a large portion and have the leftovers for lunch or dinner the next day.
Ingredients - 1 large/2 small servings:

Salad:
Dressing:
3 tbsps. sweet chilli sauce
A little fresh flat leaf parsley or fresh cilantro (or both) – chopped finely
Directions:
Rinse the quinoa in cold water
Cook the quinoa for about 15 minutes and set it aside with the lid on while you prep the salad
Chop up the rest of the ingredients for the salad
Combine the ingredients for the dressing – you can use flat leaf parsley or cilantro or even both, but be careful not to use too much or it will overpower the other flavours
Mix the salad, quinoa and dressing
Enjoy!