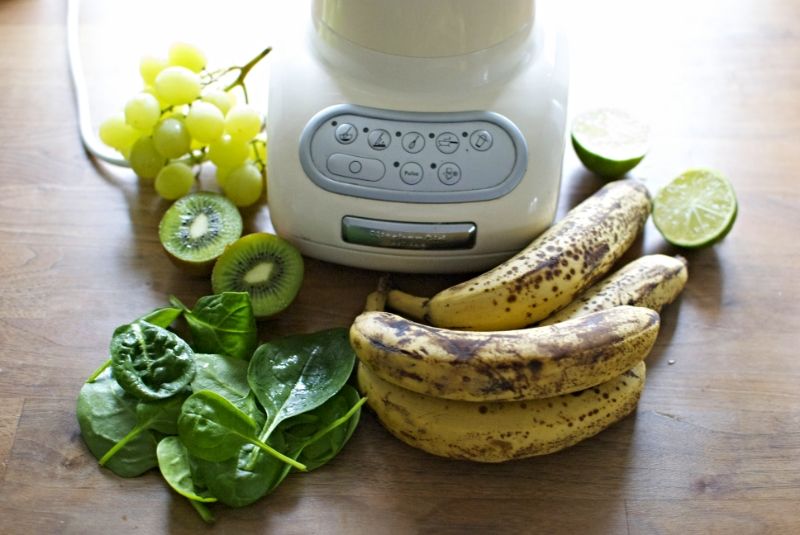 This is the perfect "beginner" smoothie for those who are sceptical when it comes to green smoothies. The pineapple and lime masks the spinach flavour and gives the smoothie a nice tropical taste, I have yet to encounter a person who didn't enjoy this even though they previously thought of green smoothies as something gross. Haha and once you have them hooked on green smoothies you can always start adding more green goodies like kale and maybe even some green superfoods.
Ingredients:
I like to add 1 tbsp. Vitamineral Green or 1 tbsp. hemp proteinpowder + 1 tbsp. chia seeds, but this is completely optional and not needed for this recipe – I have a post on the benefits of these super foods coming up.
Directions:
Just blend it all together and enjoy!