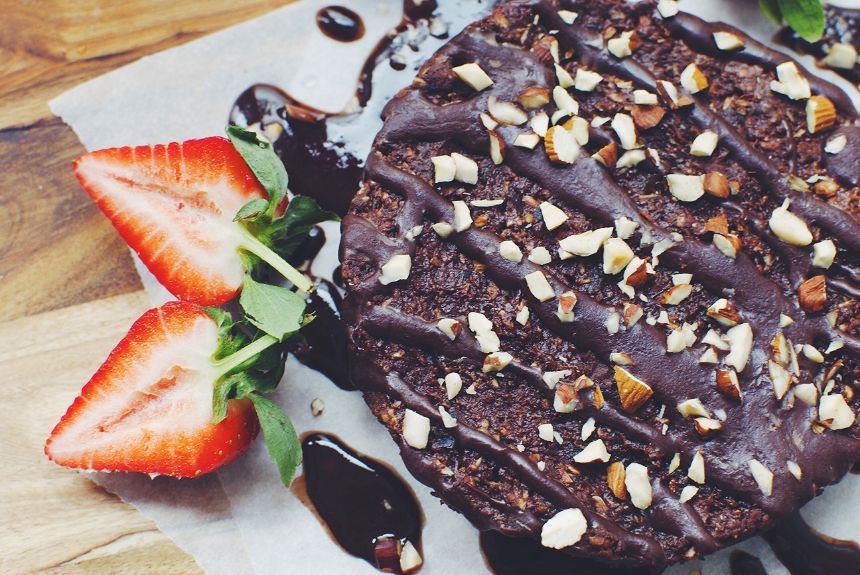 1/2 cup chopped dates, packed
1 tbsp. honey (or sweetener of choice, agave stevia etc.)
2 tbsp. melted coconut oil
1 tbsp. honey (or sweetener of choice, agave stevia etc.)
The recipe is inspired by My Happy Place – check out her amazing blog for lots of inspiration!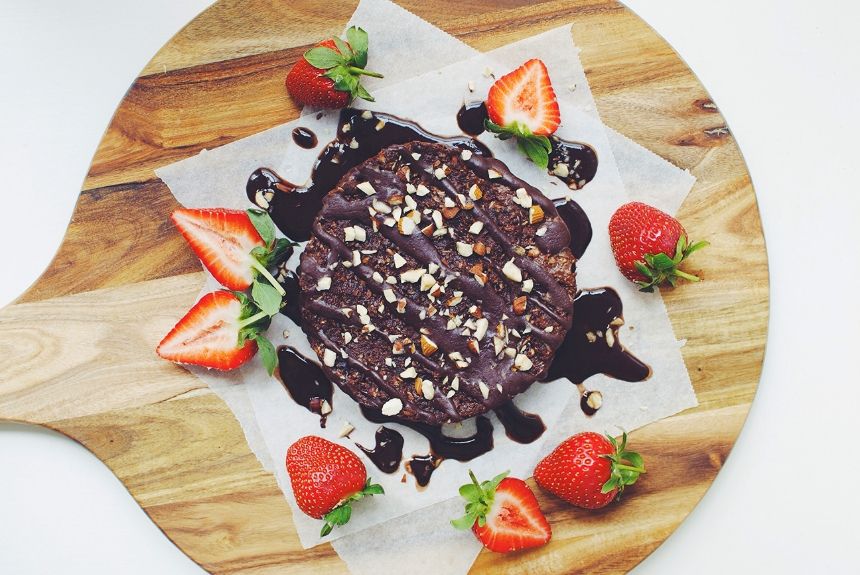 Place all the cake ingredients in a food processor or blender and pulse until everything is well mixed.

If the mixture is too dry, simply add more water and if it's too wet, add more oats or shredded coconut

Place the mixture into your container of choice lined with baking paper and pack it in tight and flat and place in the freezer for 1/2 hour or so

While the cake sits in the freezer you can prepare the chocolate sauce. On very low heat, place the coconut oil in a bowl over a pan of water and melt slowly. 
Once melted add raw cacao powder and mix well. Add the sweetener of choice, taste, and add more if you prefer a sweeter taste. Drizzle the chocolate sauce over the cake and add your toppings of choice, I added some chopped almonds and hazelnuts.

And you are done, enjoy! I served the cake with fresh strawberries and skyr mixed with a little honey (similar to quark or Greek yoghurt).
Store the cake in the fridge or freezer until serving.