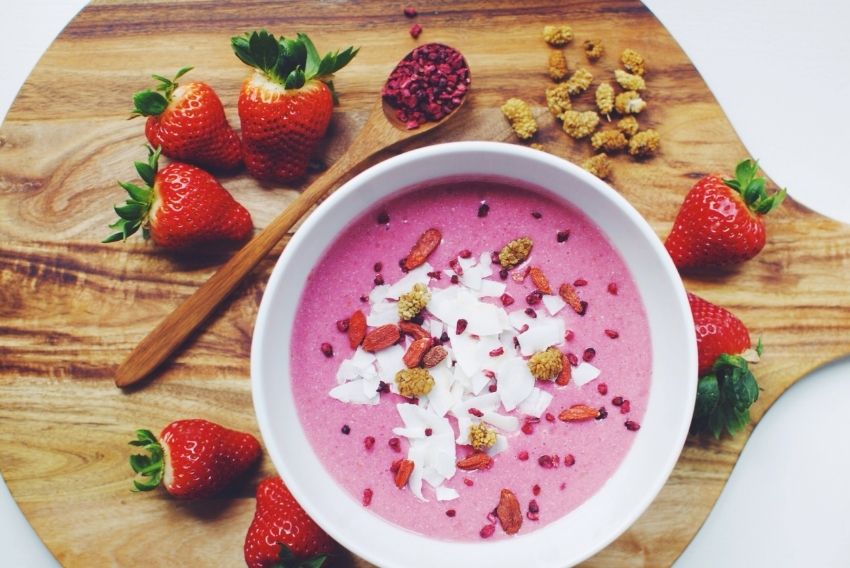 One of my absolute favorite things to eat are smoothie bowls - people always ask me if don't get tired of eating them, but I honestly don't because the possibilities for smoothie combos and toppings are pretty much endless. Another big plus is that they are so fast and easy to make, but still super nutritious and tasty.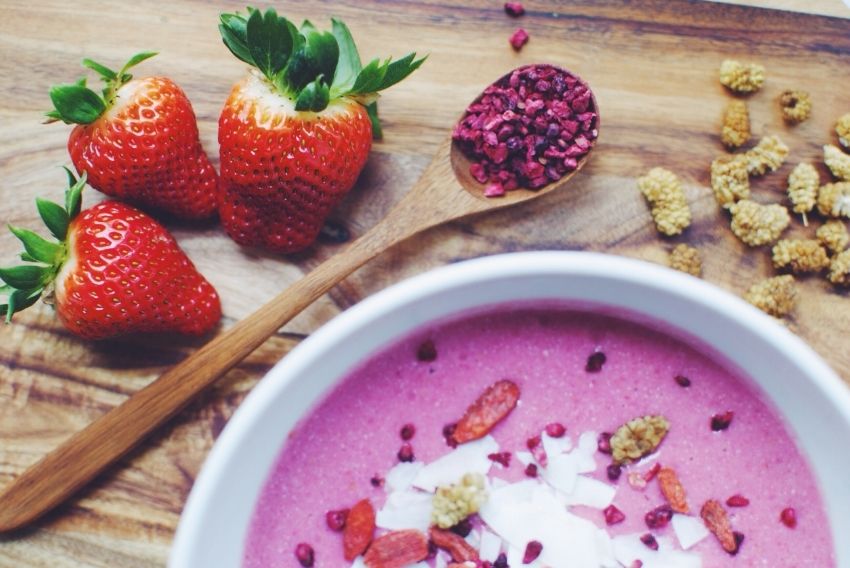 Recipe:
1 cup frozen strawberries
1/2 cup frozen raspberries
1 banana
1/3 cup raw cashews
1/2 cup water
If needed - a little sweetener, stevia, honey, agave etc.
Just blend it until smooth, pour it into a bowl and add your toppings of choice. I used raw coconut chips, freeze dried blackberry, goji berries, chia seeds and mulberries - and I added a lot more after the picture was taken + some muesli ;)